The Redhill Valleys at Canadian Country Music Awards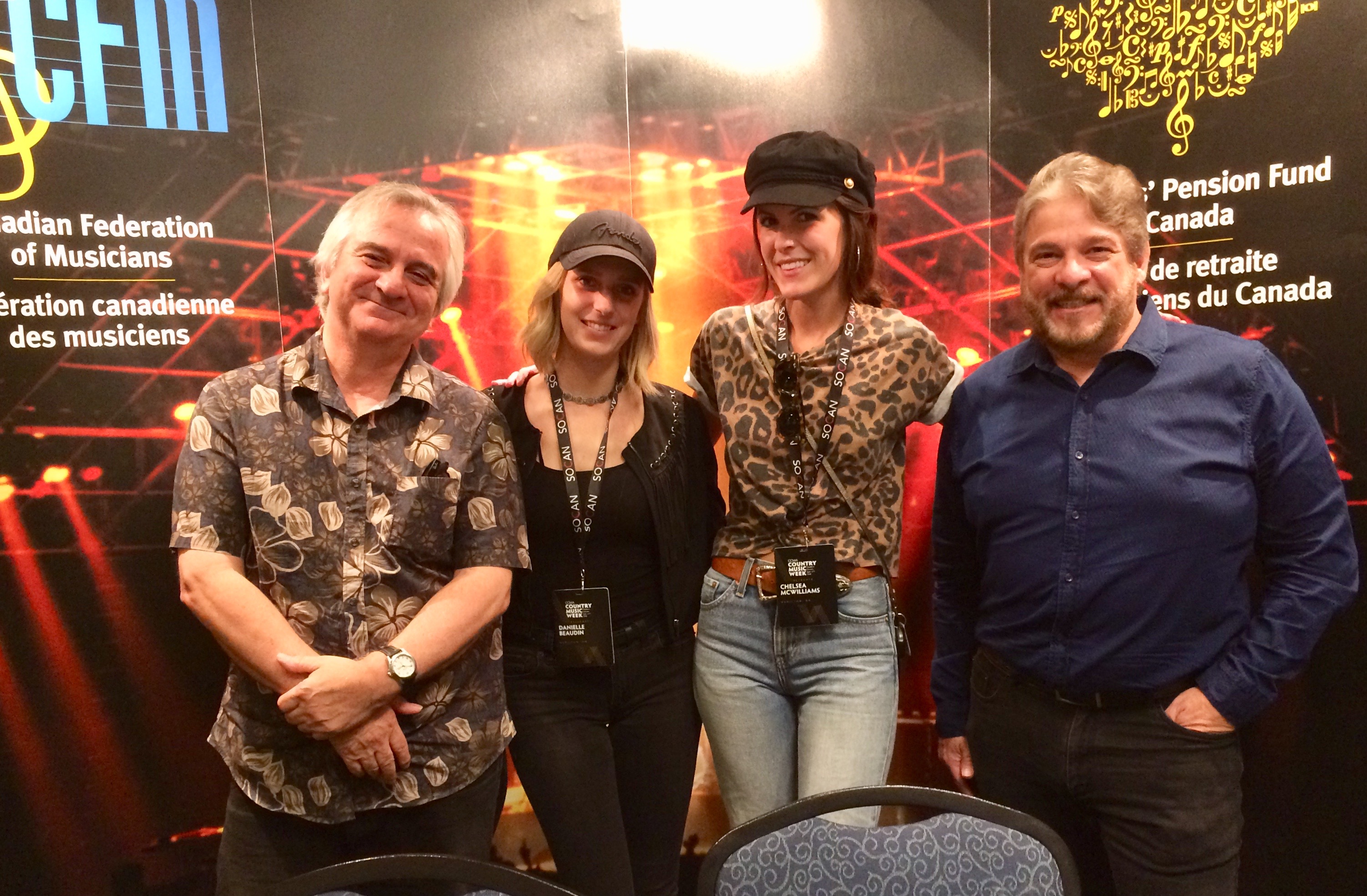 Friday September 7 – Larry Feudo (left) and Ron Palangio of the Hamilton Musicians Guild executive welcomed members Danielle Beaudin and Chelsea McWilliams of The Redhill Valleys at the Guild table at Canadian Country Music Awards registration. The ladies were later joined by bandmate Tim Allard at the Songwriter's Series session three sponsored by
ole
Music. Earlier in the week they helped kick off Country Music Week with a show at The Diplomat, and on Saturday the group played at the Locke Street Festival. The Canadian Federation of Musicians assists members with visas when traveling to the USA.
Andre Bisson Plays 2018 Labour Day Picnic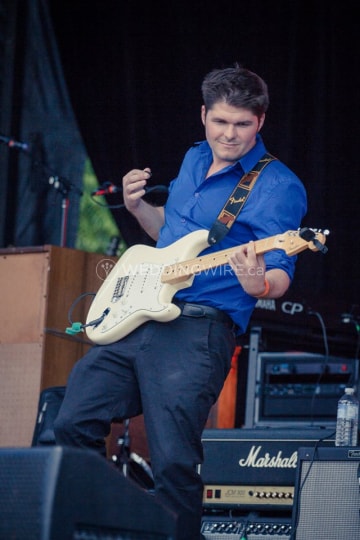 Andre Bisson and his band, members of Hamilton Musicians Guild local 293, will entertain the crowds at this year's Labour Day Picnic in Bayfront Park. The outdoor stage will energize the family and community oriented event which takes place as a follow-up to the Hamilton Labour Day Parade.
The Labour Day picnic, organized by the Hamilton District Labour Council, is the BEST way to see for yourself how much of a force organized labour is in our great city. Dozens of local labour groups will be present.
Many of the locals have memberships numbering in the hundreds. Overall the picnic makes a significant showing and is a great reminder of the size and diversity and power of our labour force in Hamilton. Families and friends of workers are present. The event is characterized by colourful diversity with each group showing their unique flags and t-shirts.
Members and supporters of the union movement and especially members of the Hamilton Musicians Guild are invited!
All Guild members are also encouraged and urged to walk with us in the Labour Day Parade. Rallying point is on Stuart Street. Parade steps of at 10:30AM. Parking is available at Bayfront Park.
For more information call the Guild Office or visit http://hamiltonlabour.ca/doc.php?did=239