The Guild is hosting an information session about the Musician's Pension Fund of Canada (MPF Canada) on Wednesday April 24, 2019.
The session is free and takes place at the Guild office at 20 Hughson Street S, Suite 401 from 1pm to 3pm, and is open to members of the Guild and other musicians who are seeking information about MPF Canada.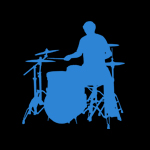 A representative of MPF Canada will be on hand to explain the purpose, benefits, and operational features of the Musician's Pension Fund. The event will give professional musicians in the Hamilton area useful information for their future, and will uphold the best practices of the music profession.
MPF Canada is available to active musicians who are members of the Canadian Federation of Musicians and who qualify under the rules of the Fund. The Canadian Federation of Musicians chapter in Hamilton is the Hamilton Musicians Guild.
For musicians who are regularly earning income and who are not yet members of a musicians union local, contributing and earning a "musician's pension" through the Pension Fund may be one of the best reasons to join.
The Musician's Pension Fund workshop would be an excellent refresher course for Guild members who are nearing retirement age.
Members of the Hamilton Musicians Guild who are vested members of MPF Canada are welcome to attend, including those who are pensioners.
It's a good time to be a professional musician in Hamilton!
For more information, and to reserve a seat at the session, call 905-525-4040.